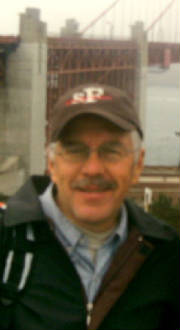 Click links below for my poetry, some samples of my artwork, musical compositions, photography and of course a collection of pictures from my travels around the world. In addition I have included a link to the film festival I established in Lawrence, Massachusetts several years ago.
WARNING ON WATER FLUORIDATION- SIGN ONLINE PETITION
"Our whole life is an Education — we are 'ever-learning,' every moment of time, everywhere, under all circumstances something is being added to the stock of our previous attainments. Mind is always at work when once its operations commence. All men are learners, whatever their occupation, in the palace, in the cottage, in the park, and in the field. These are the laws stamped upon Humanity." – Edward Paxton Hood, Self-Education: Twelve Chapters for Young Thinkers, 1852
o

"It is the awareness of unfulfilled desires which gives a nation the feeling that it has a mission and a destiny."
Eric Hoffer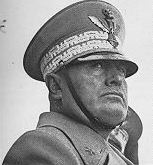 Benito Mussolini
"The frustrated follow a leader less because of their faith that he is leading them to a promised land than because of their immediate feeling that he is leading them away from their unwanted selves. Surrender to a leader is not a means to an end but a fulfillment. Whither they are led is of secondary importance." Eric Hoffer
Everything is all right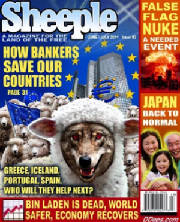 My government would never lie to me
Pray for the dead,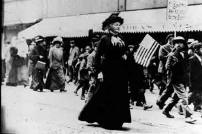 and fight like hell for the living... Mother Jones

"I am saddened that it is politically inconvenient to acknowledge what everyone knows: the Iraq war is largely about oil." Allan Greenspan, former chief, Federal Reserve

"I am tired and sick of war. Its glory is all moonshine. It is only those who have neither fired a shot nor heard the shrieks and groans of the wounded who cry aloud for blood, for vengeance, for desolation. War is hell." General William Tecumseh Sherman
The Psyhchopath: the Mask of Sanity

Blessed are they who are persecuted for the sake of righteousness, for theirs is the kingdom of heaven."
Gospel of St. Matthew 5:3-10


My duty to speak: blog for sexual abuse victims in US military

"Why should we hear about body bags, and deaths, and how many, what day it's gonna happen, and how many this or what do you suppose? Oh, I mean, it's not relevant. So why should I waste my beautiful mind on something like that?" Barbara Bush on Good Morning America, March 18, 2003

"Hastiness and superficiality are the psychic diseases of the 20th century, and more than anywhere else this disease is reflected in the press."
Aleksandr Solzhenitsyn

"Drug use, some might say, is destroying this country. And we have laws against selling drugs, pushing drugs, using drugs, importing drugs. And the laws are good because we know what happens to people in societies and neighborhoods, which become consumed by them. And so if people are violating the law by doing drugs, they ought to be accused and they ought to be convicted and they ought to be sent up." Rush Limbaugh (later busted for drug use)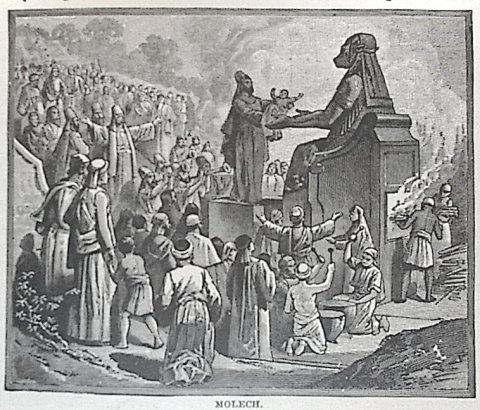 "When people speak to you about a preventive war, you tell them to go and fight it. After my experience, I have come to hate war. War settles nothing." General Dwight Eisenhower
Documentary about the incredible woman called Peace Pilgrim

"We are here to unlearn the teachings of the church, state, and our educational system. We are here to drink beer. We are here to kill war. We are here to laugh at the odds and live our lives so well that Death will tremble to take us." Charles Bukowski

"Some even believe we are part of a secret cabal working against the best interests of the United States, characterizing my family and me as 'internationalists' and of conspiring with others around the world to build a more integrated global political and economic structure - one world, if you will. If that is the charge, I stand guilty, and I am proud of it." David Rockefeller

"The Presidency tends, year by year, to go to such men. As democracy is perfected, the office represents, more and more closely, the inner soul of the people. We move toward a lofty ideal. On some great and glorious day the plain folks of the land will reach their hearts desire at last, and the White House will be adorned by a downright moron." —H.L. Mencken, The Baltimore Evening Sun, July 26, 1920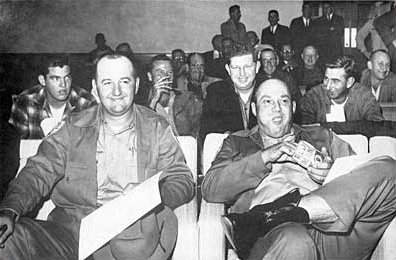 An age is called Dark not because the light fails to shine, but because people refuse to see it. ...James Minchner
"Far more crucial than what we know or do not know is what we do not want to know. "Eric Hoffer

"To laugh often and much, to win the respect of intelligent people and the affection of children. to earn the appreciation of honest critics and endure the betrayal of false friends. to appreciate beauty, to find the best in others. to leave the world a bit better, whether by a healthy child; a garden patch...to know even one life has breathed easier because you have lived. This is to have succeeded!" - R W Emerson
LINKS TO MY OTHER WEBSITES
EMAIL THE AUTHOR HERE
What does labor want? We want more schoolhouses and less jails; more books and less arsenals; more learning and less vice; more leisure and less greed; more justice and less revenge; in fact, more of the opportunities to cultivate our better natures, to make manhood more noble, womanhood more beautiful, and childhood more happy and bright.—Samuel Gompers
Comments, suggestions, feedback? I like hearing from readers. Click here to send me a message.
Angry Harry- Why governments love feminism
NEWS
Thoughts on urban survival from Argentina
Incredibly cool pictures from Burning Man
MIT "major discovery" primed to unleash solar revolution
Incredible new facial animation technology (clip)
Wierd sound trips with the Whitney Sound Box
Harvard study shows majority of Israeli Jews and Arabs want to coexist peacefully
Advice for young men about sex
Second great depression in Detroit
Incredible 1979 interview with Peace Pilgrim
Diet drinks cause weight gain and nasty side effects
Father of 5 naturally turning into a woman
50 reasons to oppose public fluoridation
World's top 20 public intellectuals
FDA seeks to remove irradiated food labeling requirements
Crackdown on sick "body exhibits"
75-year-old stripper wows audiences

Abandoned Russian brain research facility (pics)
1970's inner city photo galleries by Jacob Holdt
Weird German Television programs from the 1930's
Top 10 Charles Bukowski quotes
Economic collapse lessons from Soviets
"Framing" and its uses in politics
Brain Cancer 500% more in kids with cellphones
Conservative Tom Woods'awesome speech on Neocon phonies (video)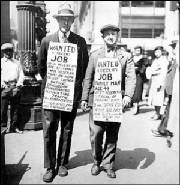 Lawrence, Massachusetts strike 1912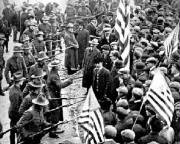 We want bread- and roses too...


Source: Online-Paralegal-Programs.com