You can chain me, you can torture me, you can even destroy this body, but you will never imprison my mind.

--

Mohandas Gandhi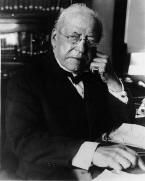 No race of barbarians ever existed yet offered up children for money.—Samuel Gompers, on child labor
What does labor want? We want more schoolhouses and less jails; more books and less arsenals; more learning and less vice; more leisure and less greed; more justice and less revenge; in fact, more of the opportunities to cultivate our better natures, to make manhood more noble, womanhood more beautiful, and childhood more happy and bright.—Samuel Gompers

I believe in Spiritualism; I advocate free love in the highest, purest sense, as the only cure for the damnation by which men corrupt God's most holy institution of sexual relations.

Victoria Woodhull

When watching men of power in action it must be always kept in mind that, whether they know it or not, their main purpose is the elimination or neutralization of the independent individual- the independent voter, consumer, worker, owner, thinker- and that every device they employ aims at turning men into a manipulable "animated instrument" which is Aristotle's definition of a slave.

-Eric Hoffer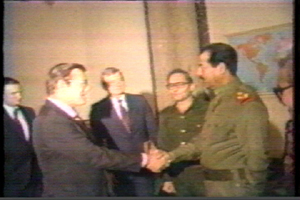 "War is a racket. It is the only one international in scope. It is the only one in which the profits are reckoned in dollars and the losses in lives."

General Smedley Butler- the only man in US military history to win the Medal of Honor twice.




"What this says to me is that too many whites are getting away with drug use, too many whites are getting away with drug sales, too many whites are getting away with trafficking in this stuff. The answer to this disparity is not to start letting people out of jail because we're not putting others in jail who are breaking the law. The answer is to go out and find the ones who are getting away with it, convict them and send them up the river, too."

-- Rush Limbaugh. October 5, 1995 show transcript.



"The minister of the Gospel is really the yardstick by which the nation measures its morals" Jimmy Swaggart

"We can have democracy in this country, or we can have great wealth concentrated in the hands of a few, but we can't have both."
Louis Brandeis, Supreme Court Justice from 1916-1939

"We are grateful to the Washington Post, the New York Times, Time magazine and other great
publications whose directors have attended our meetings and respected the promises of discretion
for almost forty years. It would have been impossible for us to develop our plan for the world if
we had been subject to the bright lights of publicity during those years. But, the world is now more
sophisticated and prepared to march towards a world-government. The supranational sovereignty
of an intellectual elite and world bankers is surely preferable to the National autodetermination
practiced in past centuries"--David Rockefeller in an address to a Trilateral Commission meeting
in June of 1991
"What is at stake is more than one small country [Kuwait], it is a big idea - a new world order..." -- George H.W. Bush

. . . all the odds are on the man who is, intrinsically, the most devious and mediocre; the man who can most easily (and) adeptly disperse the notion that his mind is a virtual vacuum. The presidency tends, year by year, to go to such men. As democracy is perfected, the office represents, more closely, the inner soul of the people. We move toward a lofty ideal. On some great and glorious day, the plain folks of the land will reach their heart's desire at last, and the White House will be adorned by a downright moron." H.L.Mencken in the Baltimore Sun- July 26, 1920

"Why should we hear about body bags and deaths, oh, I mean, it's not relevant. So why should I waste my beautiful mind on something like that?"

Barbara Bush ABC's "Good Morning America" March 18, 2003.
"Further global progress is now possible only through a quest for universal consensus in the movement towards a new world order."
Mikhail Gorbachev, before the UN, December 7, 1988